An unfortunate glitch in the file saving of WN85 has resulted in some slippage of text and one photo. We had to use the penultimate saved version which also contain a spelling mistake. We apologise for this and regret the magazine was not up to our usual standard.
For those wishing to write the missing text on their copy, here is the wording.
Page 6 … or two other Tilling companies. The suspension was raised about six inches to overcome …
Page 7 … sent to us by Derek and are in no particular order. The journey begins at the Windsor booking office and …
Here is the image of the brochure which was in the bottom right hand corner.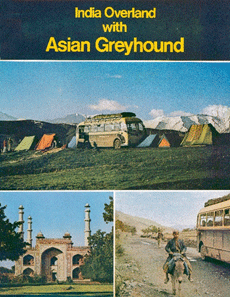 Page 8 Taunton Running Day advert …between Taunton and Wellington
Caption marked 'Below' …. departure point with a company owned feeder RE.
Page 9 DEVON HISTORY SOCIETY The date is Saturday 23rd April and … former Director of the National Railway Museum, York.
On pages 10, 16 and 17 the word 'dessert' should be 'desert'.
All other pages appear to be unaffected